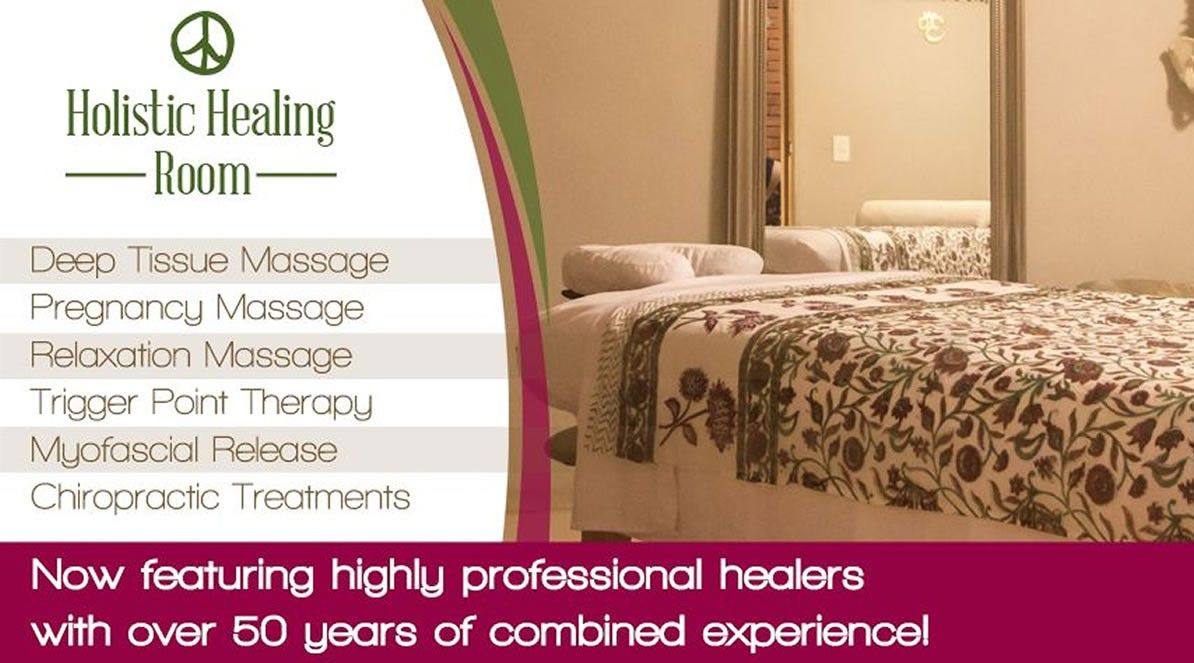 Our Holistic Healing Room at Yogaloft is here so that whatever your yoga practice doesn't deliver, our massage therapist certainly will! Few things go better with yoga to help relieve stress. Or, to ease some of the juicy sensations out of the body from the intensity of your asana practice.

Body work options Include Relaxation, Deep Tissue, Trigger-Point Therapy, Mayo-facial Release, Therapeutic and Reflexology.
We also have an in-house Chiropractor available on Mondays, Wednesday and Fridays.
Acupunture is also available to help support the subtle energies awakened during your asana, pranayama and meditation practices.

Book your space with the front desk team at Yogaloft.
The body will thank you ;)